Age of War Card Game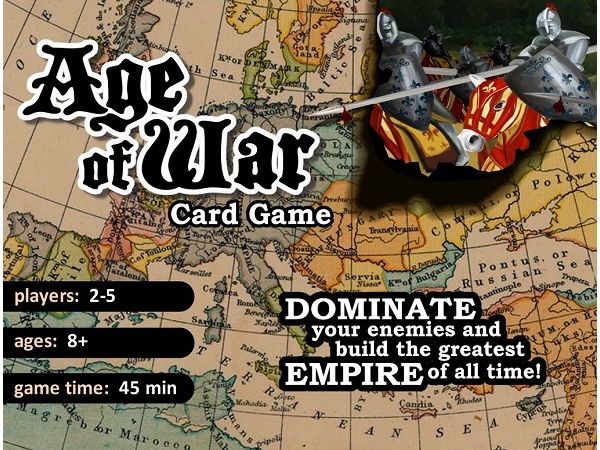 Read more about this game:
From the Publisher:
Do you have what it takes to rule the world?
As a newly crowned medieval king with visions of grandeur, do you have the skill and cunning to build the greatest empire in the history of the world? Use espionage, investment, and your loyal armies to expand your kingdom and achieve ultimate glory in this portable, quick, and easy-to-learn war-based card game – the only card game of its kind. Play it now and travel back in time…to the Age of War!