Going, Going, GONE!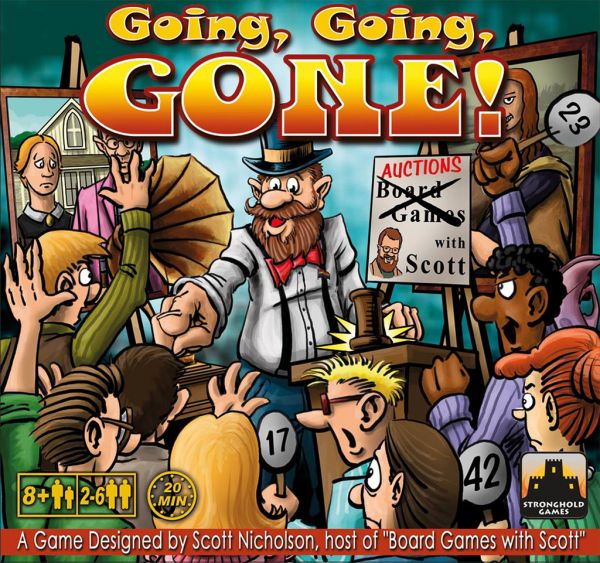 Read more about this game:
From the Publisher:
Can you keep calm while bids are rising? Experience the exhilaration of real life auctions!
In Going, Going, GONE!, players are trying to win items by bidding on 5 simultaneous auctions while the Auctioneer counts down from 10 to 1!
Players bid on these 5 simultaneous auctions by physically dropping their wooden cubes (known as "Bucks") into any or all of the 5 transparent Auction Cups, each of which represents an auction for one or two Item Cards.
At the end of the countdown, the Auctioneer says "GONE!", and quickly places the Auction Paddle over the 5 Auction Cups to close the auctions.  The player who has the most Bucks in each Auction Cup wins that auction and takes the Item Cards for that auction.  Collection of items may be sold throughout the game for more Bucks, or players can keep building their collections to sell them at the end of the game.
The player with the most Bucks at the end of the game wins!