Square Shooters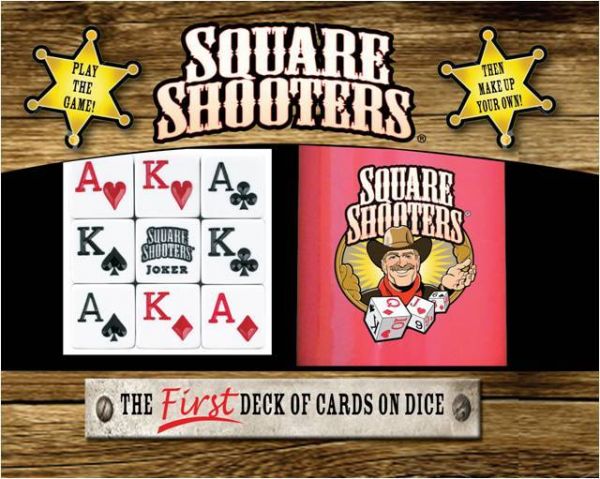 Read more about this game:
From the Publisher:
Square Shooters is a complete deck of playing cards printed on nine dice. The dice layout is a special, patented sequence which makes it possible to roll every straight flush, royal flush, and four-of-a-kind. With this patented layout, the dice can be used to turn many popular card games into dice games, including poker and rummy!
The Square Shooters game set designed by Heartland Consumer Products includes a feature game to introduce the dice. Instructions for seven more games are included with the game set. Game versions available include a basic set (dice, game cards, scorekeeping chips, and a storage pouch) and a deluxe set (same as basic set but adds a dice cup, scorepad, and a deck of traditional playing cards while dropping the pouch).