SPONSORED: Board Games and Augmented Reality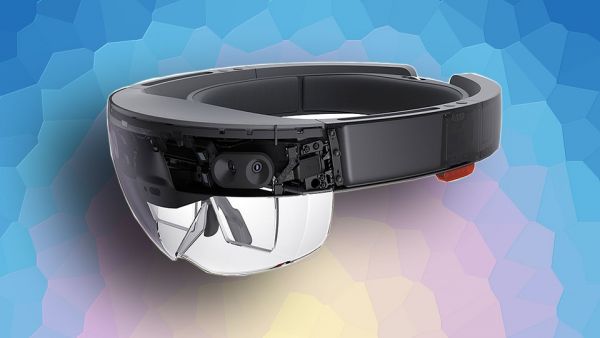 One of the most intriguing inventions in the age of smartphones and wearable technology is augmented reality. For those of you who have never heard of it, augmented (or mixed) reality is a digital layer placed between your eyes and the outside world that can make you see things that are not actually there — everything from monsters and spaceships to opening hours and menus. The first time I encountered AR was when I tried a smartphone app called "HERE Maps" on Windows Phone: by using the phone's camera and its GPS, it was able to show me directions to the nearest shops, restaurants, and landmarks through the phone's screen. And since then, wearable screens capable of projecting information in front of you have appeared (a bit similar to Google Glass). But what does this mean for games?
A lot, actually. Mixing board games with augmented reality can add more than just exciting new mode and gameplay enhancements to board games — it can turn them into even more immersive and exciting activities than they currently are. And given the younger generations' fascination for animations and action, they can make them more attractive to new masses of players who spent their childhood playing games on their smartphones and consoles.
One of the first examples of mixed reality tabletop gaming that has shown the potential of AR in such an application was IncreTable, presented by researchers of Media Interaction Lab based in Hagenberg, Austria in 2008. It was a mixed reality game based on "The Incredible Machine", where players need to create Rube Goldberg devices using a set of given elements. IncreTable gave the game a third dimension and used both virtual and real-life elements to build a contraption and solve a puzzle.
There are other, more recent attempts to mix realities in the world of board games. Created by Helios Interactive for Microsoft's HoloLens, Echelon took board gaming to the next level by creating a virtual one similar to "HoloChess" from Star Wars. Players would use cards to spawn creatures on the game's virtual board and pitting them against each other in a way similar to a game of chess. While Echelon was just a proof of concept, it highlighted the endless possibilities of mixed reality for tabletop gaming.
Another interesting initiative in this area is HoloGrid, a hybrid board/digital gaming experience created by Tippett Studio and HappyGiant. The game uses Android and iOS-powered smartphones to take care of the virtual elements of the game, and a foldable game board to place on the table. It is a tactical strategy game, where players will have decks of cards with creatures to fight each other. The creatures in the game were designed by Phil Tippett, former leader of the animation team at Industrial Light & Magic. The game can be downloaded through both major app marketplaces, and the cards can be ordered at hologridmonsterbattle.com.