Can't Stop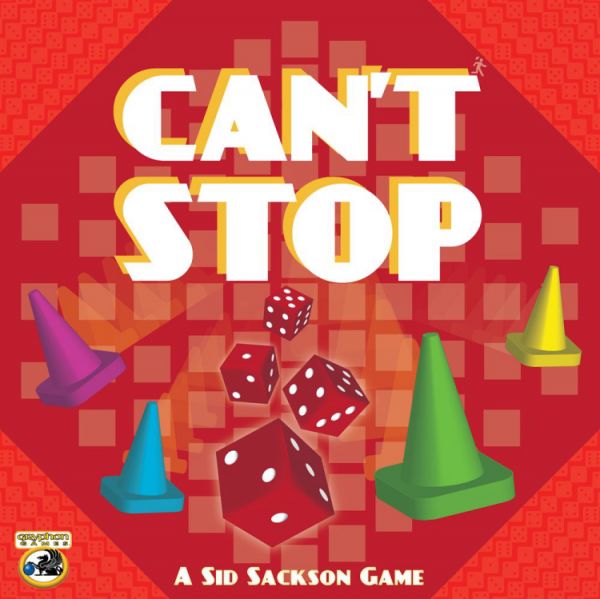 Read more about this game:
From the Publisher:
The classic push your luck game in its stop-sign format.
Can't Stop! is the name of the game. Once you've started this intense dice game, you just can't stop! You'll go for the dice again and again only to risk losing it all on a single roll. Sid Sackson's classic "Can't Stop" returns!