Co-Mix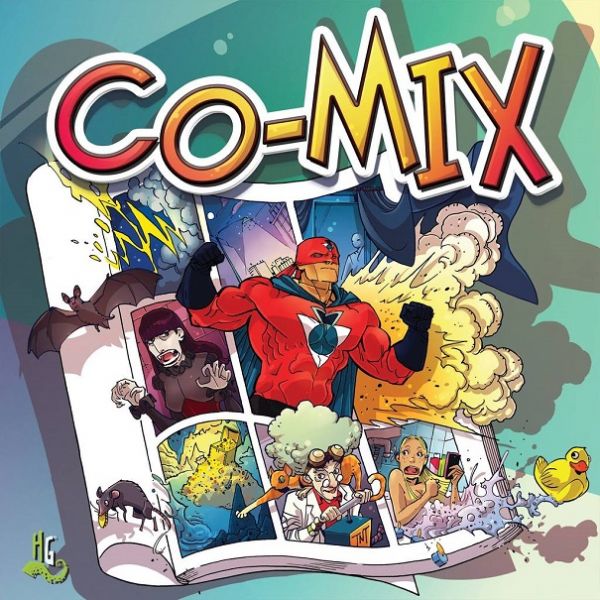 Read more about this game:
From the Publisher:
A storytelling game like nothing you've seen before! In Co-Mix, you will craft your stories by laying out several panel cards to create a full-blown comic book page. Up to ten people can join in the fun, and you can play by yourself or in teams.
What kind of story are you going to tell? Noir? Horror? Adventure? Romance? And not only that! It can be funny, scary, exciting, moving… the choice is yours! But remember: there is a title you have to follow, and your story will be reviewed by other players…and the story with the most votes will be the winner!