Cover Your Assets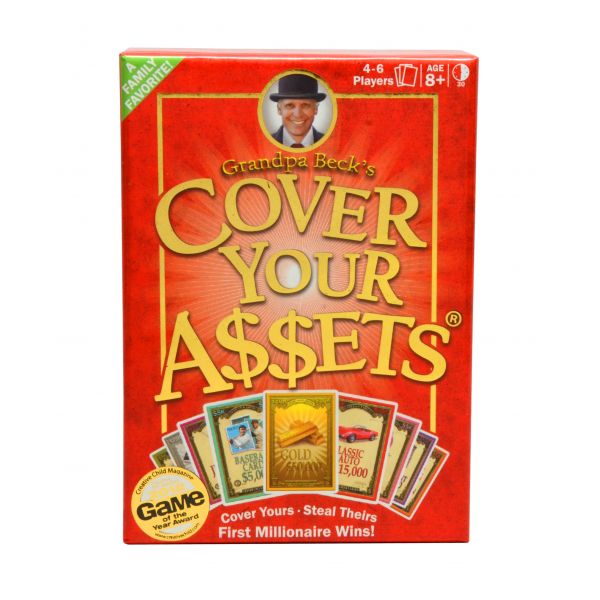 Read more about this game:
From the Publisher:
The new game where the goal is to be the first millionaire! Stack pairs of assets to cover your valuables before they are stolen by other players! Defend your assets with like cards in your hand or Gold or Silver Wild Cards! Easy to learn in just minutes, with layers of strategy for years of fun!
Enjoy the emotional response as the value of your Assets increase each time they are stolen. Steal them back to gain even more value. Before they are stolen again, cover them with more Assets to protect them. Watch out though, if your new top set is stolen the one below it is in jeopardy again. Keep building up your assets till you become the first millionaire.