Indigo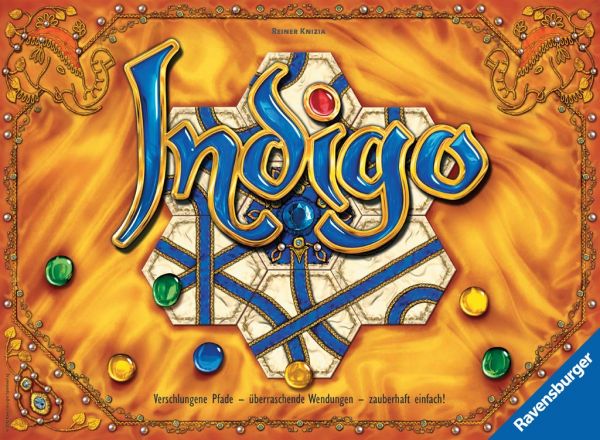 Read more about this game:
From the Publisher:
Gather the most precious gems to win!
In this exotically fun, family board game, players created twisting pathways for gathering gems and moving them along to an exit. Not every exit may belong to just one player; building occassional alliances with your opponents could be the key to ultimate success. Simple rules let everyone be a part of this intriguing adventure.