Nevermore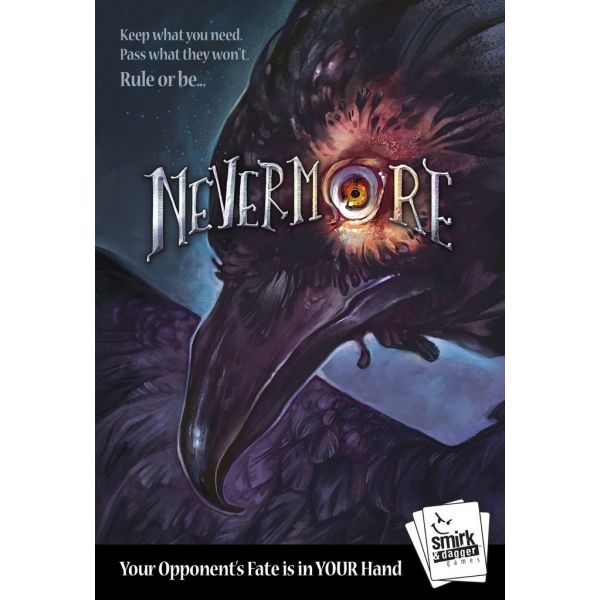 Read more about this game:
From the Publisher:
Many are the paths to power: brute force, subtle deception, cunning trickery. You hold the cards… but you can't keep them all. What will you collect for personal gain? And what are you willing to give up in order to destroy? The Ravens are gathering, many of whom used to be rivals. Will you rise to power or simply be "Nevermore".
Build your hand each round, drafting cards you want and poisoning your opponent's hand by passing along cards you think they can't use. Whoever has the most of a suit, gains the power of that suit – doing damage, healing, gaining Light and Shadow magicks and scoring victory points. Will you transform all your rivals into ravens – or can they regain their human form in time to score enough Victory to win?