Phone Phever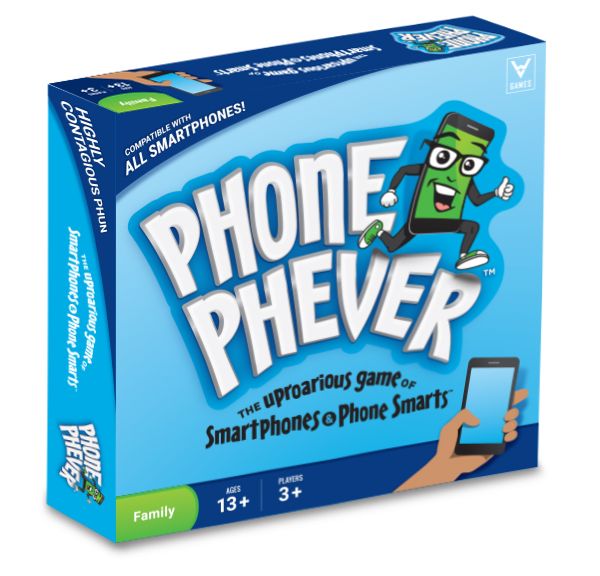 Read more about this game:
From the Publisher:
Players match both wits and smartphone skills in the fun, fast-paced, and family-friendly game of Phone Phever. Designed to stretch the limits of your mind, fingers, and mobile devices, Phone Phever offers 1,200 fascinating trivia questions and hilarious challenges that cleverly explore how the world's favorite invention – the telephone – has shaped music, movies, TV, history and technology, law and politics, and the rest of Western pop culture.
Feeding your smartphone addiction, Phone Phever will provide countless hours of laughter, conversation, and learning. And best of all, to play Phone Phever, only your phone needs to be smart!