Pizza Theory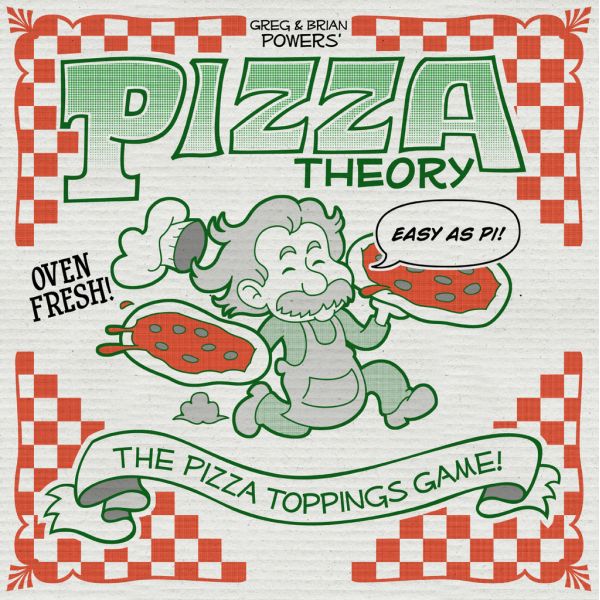 Read more about this game:
From the Publisher:
Pizza Theory is a game designed by Brian and Greg Powers for 2-3 players and mixes intense strategic decisions with everyone's favorite food…PIZZA!
In Pizza Theory, you and your friends engage in a toppings fracas to determine whose toppings will reign supreme! Hold the anchovies!!! Create a pizza with your favorite toppings and then cut it into slices dominated by your ingredients. Of course your opponents are trying to do the same thing at the same time. Choosing the right places to slice will achieve a victory and all the pizza you can eat. Making the wrong choices will cost you the win and leave you hungering for more. Only one player can create the perfect pizza. The others must figure out where their theory went wrong. It may be as "easy as pi" to play, but can YOU come out on top?