Anaxi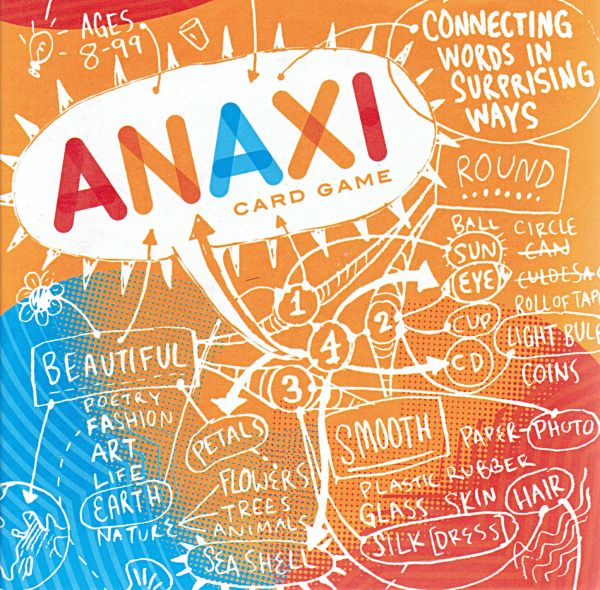 Read more about this game:
From the Publisher:
How it works: each Anaxi word card has a different word on it – these words are commonly used in everyday life. Each round, draw 3 Anaxi word cards and overlap them.
All players work at the same time and have 1 minute to write down as many people, places, or things that share overlapping qualities. Players with original and unique answers score points.