What's It?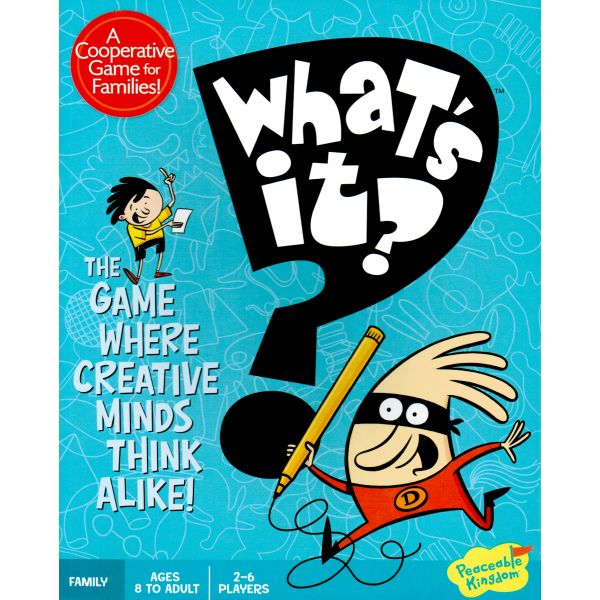 Read more about this game:
From the Publisher:
What's It? is the game where creative minds think alike. Roll the die to get your category for the first round. Flip over a doodle card so it ends up face up. As the doodle card is being flipped over, turn your timer to start counting down 30 seconds. Players try and guess what the doodle is based on the category on the die. Try to think like the other players! After 30 seconds, stop writing. Total up the matching answers. Mark one point for every matching answer! The Doodler scores a point for every non-matching answer.
When families can work together and are having fun doing it, everyone wins! What's It? helps families use their collective brain power to beat the Doodler and win as a team. Cooperative games emphasize play and collaboration, not competition.