What We Do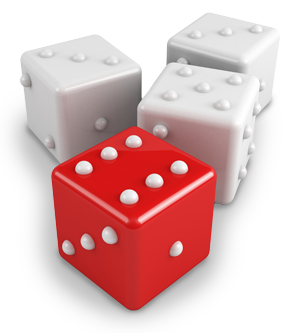 Casual Game Revolution is an organization that aims to make board gaming more accessible to people of all ages. We are passionate about casual games — relatively quick games that are easy to learn and teach, yet offer some light strategy. We are trying to break away from previous traditions by simplifying the gaming experience and reducing the barriers typically associated with gaming. Learn more about these barriers in this article.
We are striving to gather a large community of "casual gamers" who love casual games as much as we do. We want to connect these people to others who share the same interests and provide opportunities for them to discover great games — without having to sift through all the noise that exists in the board gaming hobby. We also want to encourage them to get more involved and support their local game stores.
To accomplish our purposes, we publish Casual Game Insider, a quarterly magazine that is distributed to thousands of game stores and consumers that contains news, reviews, and many interesting articles. We also run this website, which includes a blog, forums, and recommended games, as well as a store locator to promote local game shops. To fund these projects, we partner with game publishers and other companies who wish to sponsor us in exchange for marketing opportunities.
Why We Do It
We are working tirelessly to bring change to the board game industry. Why? We are passionate about casual games and we believe that more people need to discover them to experience the joy and face-to-face interaction that only come through board gaming. We believe board games offer a fantastic social experience that is fun, educational, engaging, and challenging. We want to expand the horizons of how board gaming is engaged in, talked about, and shared.

Together, we can bring board gaming into the spotlight for everyone to see and get excited about!