Who We Are
Casual Game Revolution was founded in 2011 and is led by a team who is passionate about casual tabletop games. Casual Game Revolution and each issue of Casual Game Insider magazine are made possible by countless companies and individuals who have provided their support through many different means, including advertising, sponsorship, article submissions, and financial support on Kickstarter. We would like to offer a heartfelt thank you to everyone who has supported and continues to support our cause!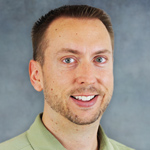 Chris James
Founder & Editor-in-Chief
Chris is an enthusiastic casual gamer and game industry professional who heads up Casual Game Revolution. He also serves as editor-in-chief of Casual Game Insider and the Casual Game Revolution blog. His board gaming background is primarily focused in his own love of games and many years as the President of casual game publisher Stratus Games. Chris has also designed many casual games that are currently on the market and have won numerous awards.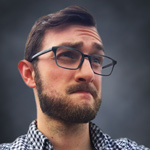 Eric Huemmer
Editor for CGI
Eric's passion has always been telling a good story. And sometimes, well, it takes a bit of editing to make it a great story. Working with Casual Game Revolution has given him the opportunity to help others tell their own stories, usually from the comfort of a local coffee shop. Public Relations & Communications Coordinator by day, Editor by night, Eric still finds time in the middle to play a variety of tabletop games or RPGs in the Milwaukee area.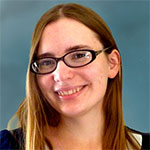 Naomi Laeuchli
News Editor & Game Reviewer
Born in Taipei, Taiwan, Naomi has lived overseas in nine different countries on three different continents where her family was posted with the American Foreign Service. In November 2012 she moved from the Democratic Republic of the Congo back to the states and currently lives in Arizona. She contributes weekly news articles, monthly crowdfunding highlights, and game reviews for our blog and Casual Game Insider. She loves board games, video games, comics, reading, and film.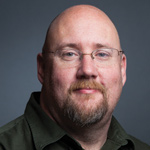 Gregg Lewis-Qualls
Graphic Designer for CGI
Gregg entered the gaming hobby playing RPGs with friends in high school. In college, he played and collected tabletop wargames as a games store clerk. He was drawn into the casual game scene with the emergence of many great board game titles over the last decade. A full-time graphic designer, Gregg and his family formed DiceFestGames, entered the world of game design and crowdfunded their first game, Outrider, in November of 2014.