Dress Up in These 10 Board Games for Halloween
There is much we all love and embrace about board games, but often it's how engrossing a theme is that draws people back into their favorite games. Similarly, Halloween is not only a time for children to reflect their favorite things, as adults can also get into the fun by reflecting their own love of board games.
Now, this doesn't mean dressing up like a Catan Hex or cosplaying as your favorite anthropomorphic animal (but don't let us ruin your fun, you can do that too). What it does mean is to decide what you want to be, and then pull the games from your shelves that help you set that mood. Or maybe it means making the trek to the FLGS or online stop and finding the game that perfectly captures the Halloween trappings you wish to delight in.
Here are some games to help you role-play your favorite Halloween costumes in board game form.
World War II Flying Ace
Sure, it may be easier to just dress up as Snoopy and be done with it. But you can take this a bit further and delve into the tactical skirmisher, Dogfight, from PSC Games. This 1-2 player game puts players in the role of World War I pilots trying to position themselves around a simple board to shoot the other player down. It's done by drawing tiles and strategically playing them across each of the game's three rounds until someone is the victor.
Angels & Demons
Rather than battle those entities which sit on each shoulder, how about uniting them to stop the Armageddon (for either selfish or virtuous reasons)? Good Omens, based on the TV series (and slightly on the book) and released by Renegade Game Studios, is a cooperative game where players will be trying to stave off all the impending dooms that will lead to the end of time. Players will strategically play cards to meet requirements and carry out actions to delay or defeat those forces that would send us to the eternal flames of damnation.
Captains Log, Star Date 10/31
Sure, you could pick the long line of IP that matches your favorite space-themed media, or you could engross yourself in Starship Captains from Czech Games Edition. Explore a solar system, gaining components and crew members in this clever action selection game that has players cycling through crew members by trying to position them in the right order to carry out actions. With Starship Captains, you get to actually simulate what it's like to truly lead and grow a reliable team in the vastness of the universe…well, the simulated vastness of a board at least.
Ahoy, Captain – Land Ho!
Maybe you prefer captains with thick beards, wooden legs, and weathered patches? Then there are a couple of courses on which you can turn your sails. Care to do battle with the scrounges of the sea? Davy Jones' Locker: The Kraken Wakes will give you the chance to explore the seas, gain treasure and grow more powerful, and then face down the giant kraken and its tentacles. Want to do a bit more exploration and battling amongst your fellow privateers? AEG's massive hit Dead Reckoning will allow you to strengthen your hand of crew cards, sail an ever-changing modular board, and perhaps engage in some combat with those who share the seaways with you. And with 3 Saga's worth of expansion content, there are some mysteries ye can unravel if ye dare.
Meow Boo!
Smirk and Laughter's 2022 spatial puzzle hit boop! was simple in its design, but tactical in its execution. So how can they build upon its success and tie it seamlessly into everyone's spooky season? Meet BOOoop! and its addition of a ghostly cat that roams the stitches of your wonderful orange quilt to bounce kitties with its spectral presence. Everyone who loves to have a little cute with their spoopy will get a chuckle (or is that a cackle?) out of this clever addition to the boop! family.
Princesses with Attitude
Sometimes we all wish to be royalty, but with a rough edge. Enter Queen by Midnight, the first game from Darrington Press. Having a great backstory from designer Kyle Shire, you will want to take on the role of one of the princesses having all-out brawls to become the titular queen before the clock strikes midnight. And trust me, you see the wonderful clock in this highly produced card battler. Players will be strategically gaining power and influence while crafting a deck to become the last player standing. But as players are knocked out, there is a unique queen-making mechanism that keeps players involved until the dust settles.
Dungeon Diver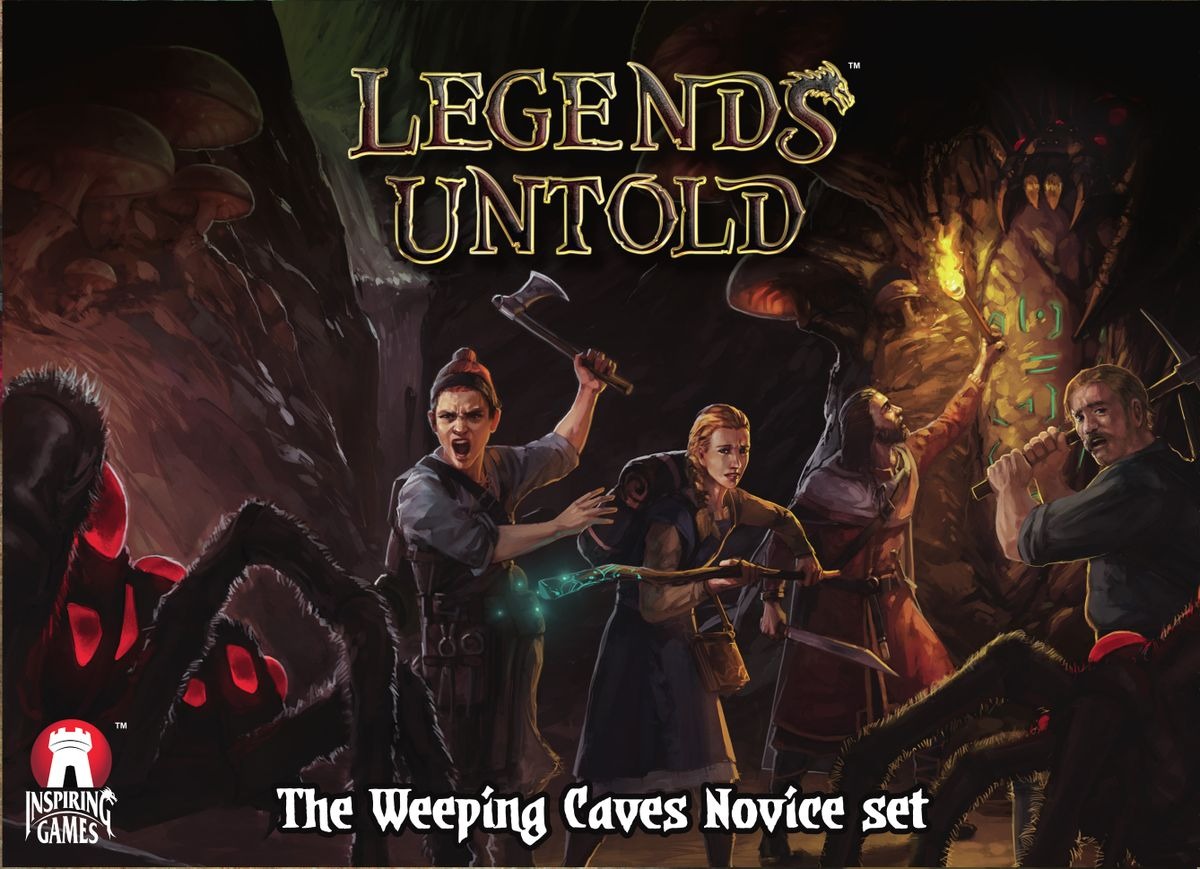 While many of us see how the hobby has gotten their role-playing games into our board games to great effect, sometimes it's best to just go back and enjoy the barest bones dungeon crawl of old. Legends Untold and its expansions offer the opportunity for you to play alone or have up to 8 people around the tables cooperating in a deck of maze cards to collect loot, improve, and find an exit. The myriad choices in this game seem overwhelming, but getting in and out of any Legends Untold adventure in an hour is a good feeling. Plenty of time for a game before or after a fun evening of trick-or-treating.
Are You a Good Witch, Or…
Though it's just hitting tables after last year's successful crowdfunding campaign, Septima (Mindclash Games) is bound to become a Halloween favorite for many gamers. Take on the role of a witch trying to collect the necessary items to help the good people of the village while also strengthening their numbers. But those who are leery of any sort of witchcraft – even to the benefit of the community – lurk about in the hopes of capturing those in your coven to put on trial. Also new this year is Evenfall (Nanox Games), which has players using dual-purpose cards to create combos to better their chances to be the one to claim ultimate power. Cards start on the outer circle generating resources, but players will want to eventually bring them into the inner circle where the more experienced witches of the coven will be able to activate them for points in the race to be the sole sitter upon the Enchanted Throne.